Caregiver of the Month for April
CAREGIVER OF THE MONTH
This certificate is awarded to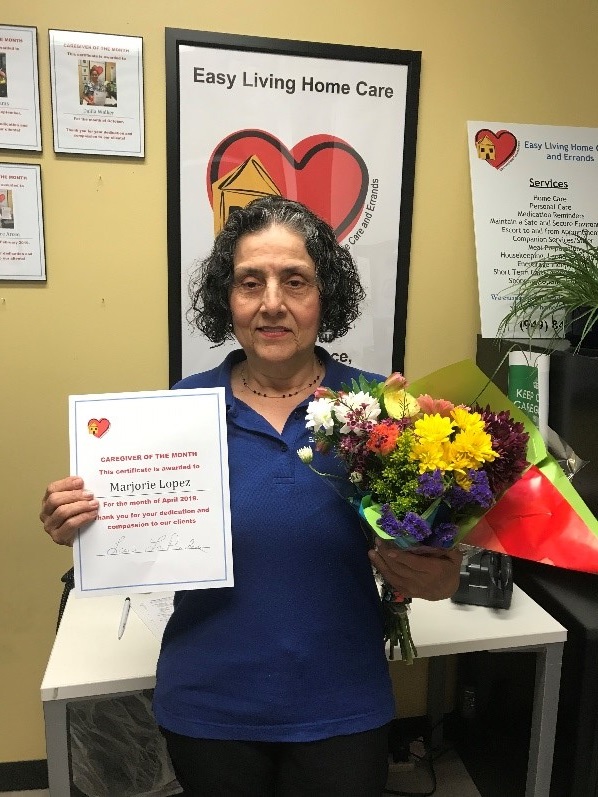 Marjorie Lopez
For the month of April 2019.
We are pleased to award Marjorie Lopez, Caregiver of the month for April.
Marjorie has been an employee of Easy Living Home Care for a little over 8 months. However, She has been a caregiver for many years. Marjorie always goes above and beyond want is expected of her. Marjorie is kind, dependable and very patient.
I am thrilled that Marjorie Lopez is on my staff of exceptional caregivers. She is a caregiver who brings her clients joy and love. If you ever need anything, Marjorie is willing to step up and is there for you, whether it is with encouraging words, a hug, or a little help. I'm looking forward to enjoying another great year with Marjorie.
Thank you for your dedication and compassion to our clients!
Latest posts by Lori LaPorte
(see all)