About Easy Living Home Care and Errands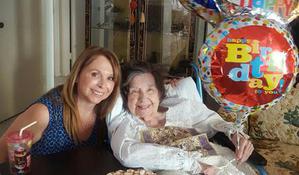 Easy Living Home Care, LLC is a premier non-medical in-home care agency that provides senior care, and companionship services in Southern Orange County, California .
We strive to provide compassionate and caring services to your loved ones and family members during their time of need. We want to make sure we always provide each loved one with the personalized attention they deserve. That's why we stay in constant communication with family members throughout the in-home care. We are fully committed to providing the individual attention and personalized assistance your loved ones need.
In 2009 Easy Living Home Care and Errands was founded. The owner, with extensive experience working with the elderly community wanted to help people find competent, qualified, and caring in-home care at reasonable rates. We can assist your loved ones with live-in care, hourly care, companionship, respite care, errands and transportation.
At Easy Living Home Care, we pride ourselves on giving our clients superior personalized service. Our goal is to enable our clients and their family enjoy their lives to the fullest. We understand that finding the most suitable and qualified caregiver at a reasonable rate is, at best, challenging and may seem overwhelming. In our experienced hands, we assist you step-by-step through the process and are with you at all times with 24 hour accessibility. We do not give up until you are completely satisfied with the results. We accomplish the results promised because we take your situation very personally. You are not alone.
Overwhelmingly, our referrals have come from our happy and satisfied clients.
Our Owner and Administrator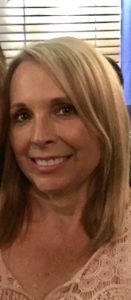 Let's Get Started!
get immediate help with info & pricing
Easy Living Home Care owner and administrator, Lori LaPorte, has over forty years of extensive experience caring for the elderly community. Ms. LaPorte graduated from Western Michigan University with a Bachelors Degree in Special Education, Elementary Education and Health.
At a very young age it was always Ms. LaPorte's passion to work with the elderly. She was a caregiver at a nursing home in high school and college and volunteered in senior centers and senior events held by the city in which she grew up. After graduation, Ms. LaPorte became a special education teacher for sixteen years.
She put her teaching career on the sidelines to raise two wonderful children, during which her passion for the elderly inspired her to start Easy Living Home Care in 2009. Ms. Laporte wanted to help people, especially seniors, find competent, qualified, and caring in-home care at reasonable rates.
Ms LaPorte takes an active role in conducting and managing all operations of her business. She is patient, compassionate and listens. Ms. Laporte is always available to her clients and staff.
In her spare time, Lori volunteers for the American Red Cross and Leashes of Love canine rescue organization.